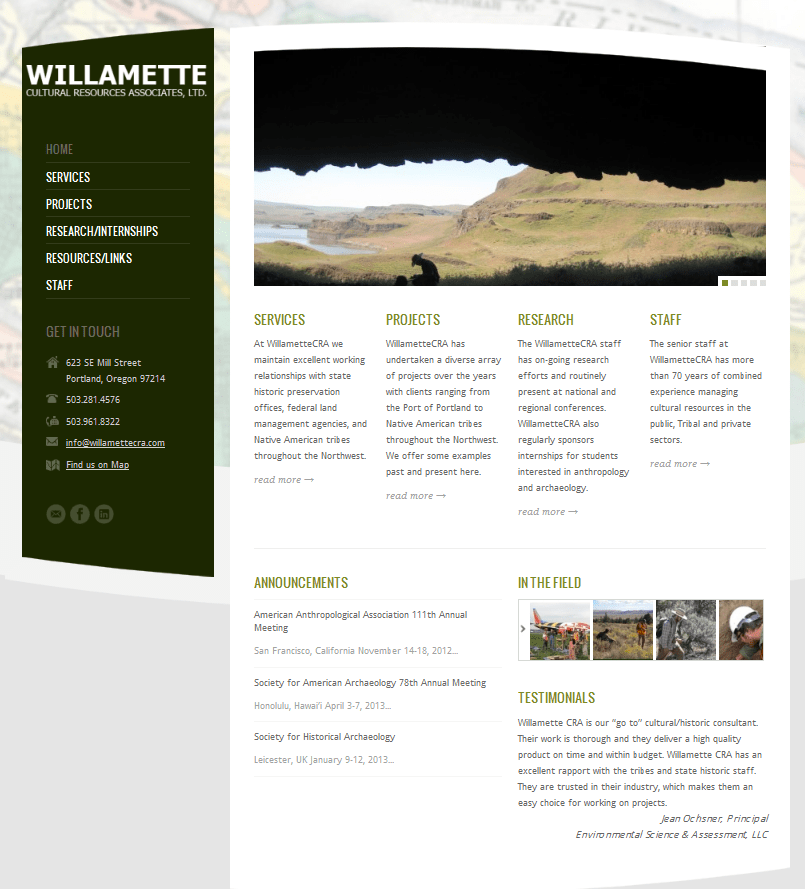 The website Willamettecra.com was a collaborative effort with Suzanne of fostermedia studios.
Suzanne was hired to redesign their old site, and she developed the graphics and defined the look for the new website. Mosaik Web implemented her beautiful design building them a WordPress based website.
Below is a screen shot from the original website Click to see a larger view.