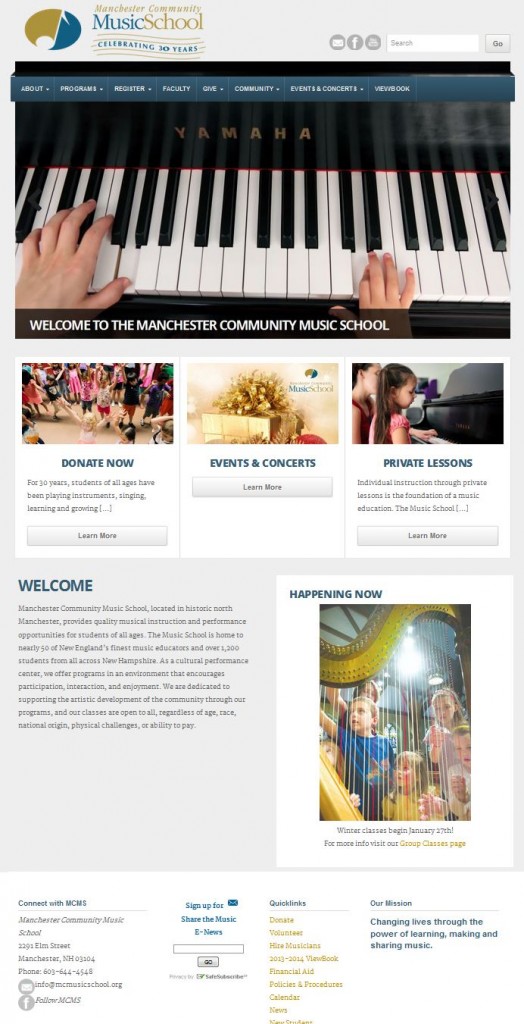 Manchester Community Music School was already running a WordPress site built on the Organic Non-Profit theme. The theme was dated and there was a new upgraded version available. Mosaik Web was hired to install the new theme and customize it for their needs.
Customizations went beyond the basics provided by the theme. For instance the footer was updated to support wider columns, adding social icons to the top of the page near the search form for immediate visibility, and other changes were implemented. We also developed shortcodes to make it easier for them to maintain their site going forward.
MCMS has been off and running with updating content on their own.