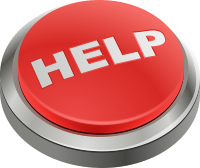 Because Mosaik Web isn't set up for emergency response, and we want you to have a place to turn for help. Get Help.
For Your Business
Craig's List – Portland, Vancouver Post job openings, search for consultants and contractors, buy used office supplies and more.
LinkedIn The largest professional network on the Internet.
Mail Chimp Easy email newsletters. Free for small volume users.
Pub Talks @ SWWDC Get insprired, learn and network at a Pub Talk.
SCORE – Portland Free business consulting; hundreds of workshops; tools & information.
Small Business Administration Information and services for small business.
Useful Information
Domain Name and Hosting Explained An explanation about the three components of a website: Domain name (URL); Website host; the Website.
Tips for Helping Your Website be found by Google There is no such thing as "build it and they will come" with websites.
Useful Free Guides for DIY and Beginners Tips and tools to help you start, run and grow your online presence.
Getting Your Business Listed Online A guide to the top 20 online directories and links to their sign-up pages.
Analyzing Your Google Analytics Reports Tips for understanding your Google analytics reports.
Miscellaneous Tools & Information
Free Convert PDF to Word.doc Utility How I improved my Comcast WiFi Speeds
Website Tools
Managed Website Hosting – SiteGround Engineered for speed, built for security, crafted for WordPress. Feature-rich managed WordPress hosting with premium support.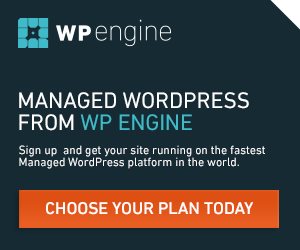 Managed Website Hosting – WP Engine The "Cadillac" of Managed WordPress Hosting. Keep your software up to date and secured. Free migration of your existing website. Plus they will restore your site for free if it is hacked.
WordPress Themes by StudioPress Based on the Genesis platform, great developer resources and support, repeat purchases are substantially reduced in price.
WordPress Lessons/Tutorials
Web Safe Fonts A selection of safe fonts for your website.
Google Web Fonts Freely available collection of easy to use web fonts.
Adobe Edge Web Fonts Freely available fonts from Adobe, Google, and designers around the world.
Color Scheme Designer Experiment with color combinations to use on your website.
Website Color Picker Select colors, see how they look with text overlay in black and white.
Paint.NET A free Windows-based image and photo editing software package.
GIMP A free open-source tool offering the same functionality as Photoshop.
SeashoreA free image and photo editing software package for the Mac.
---
Disclosure: Please note that one or more of the referrals above are affiliate links. That means Mosaik Web might earn a commission if you make a purchase. You are encouraged to pursue further reviews as I only want you to spend your money on products that you need and that will help you achieve your business goals.