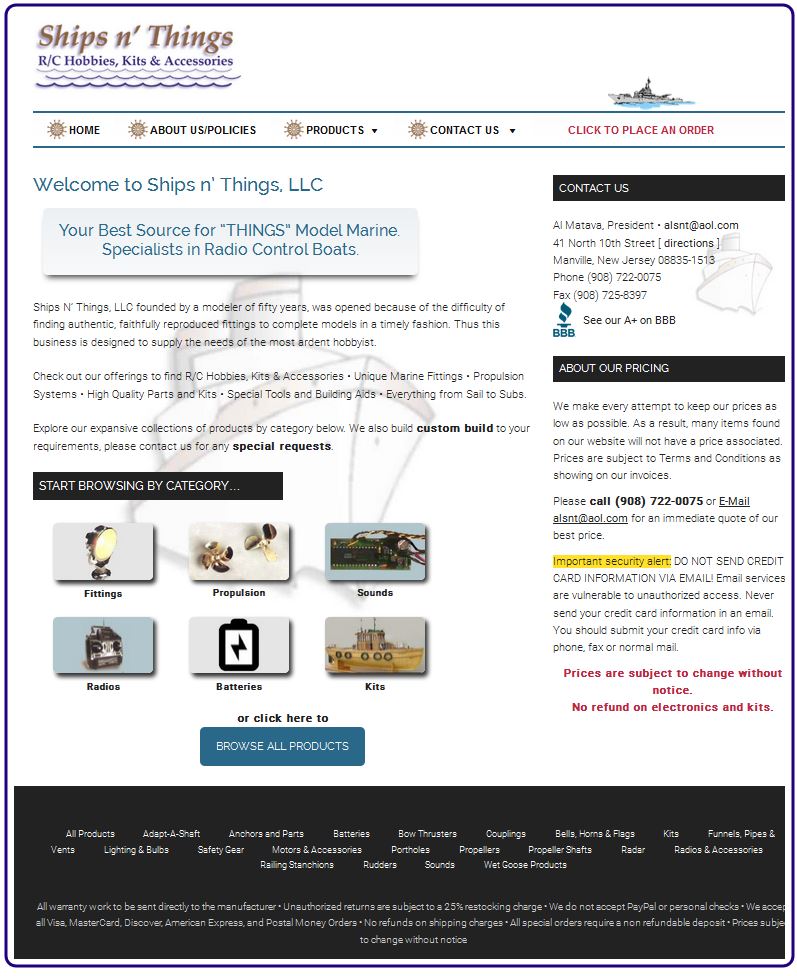 Ships N' Things already had a website but it was hard for customers to navigate, their content was not current, they had poor search ranking, and overall the site was not helping them attract business. So they hired Mosaik Web to redesign their site and to develop it on a WordPress platform. The goals were to make it easy to add products and keep the product catalog up to date, and more importantly for customers to easily find anything that they were looking for.
One key feature for this site is the "Mega Menu" which is visible when you hover over "Products" – this lists all available products so their customers can jump to exactly what they are looking for. We also included access to all products on the site's footer.
Organizing and presenting the products was a challenge because there was no consistent format for the product details, and the sources of images and details was varied – but collaborating with the client we managed to find a solution on a product by product basis and obtain results we were all happy with.
Their new WordPress site is mobile-friendly, and includes many Search Engine Optimizations (SEO) that will also help Ships N' Things attract new customers. We kept much of the look similar to what they had earlier so that it would feel recognizable to long-time customers, however it is now much easier to navigate and find products, and Al will find it much easier to keep the product catalog current.
Below is a shot of their website before our redesign: