The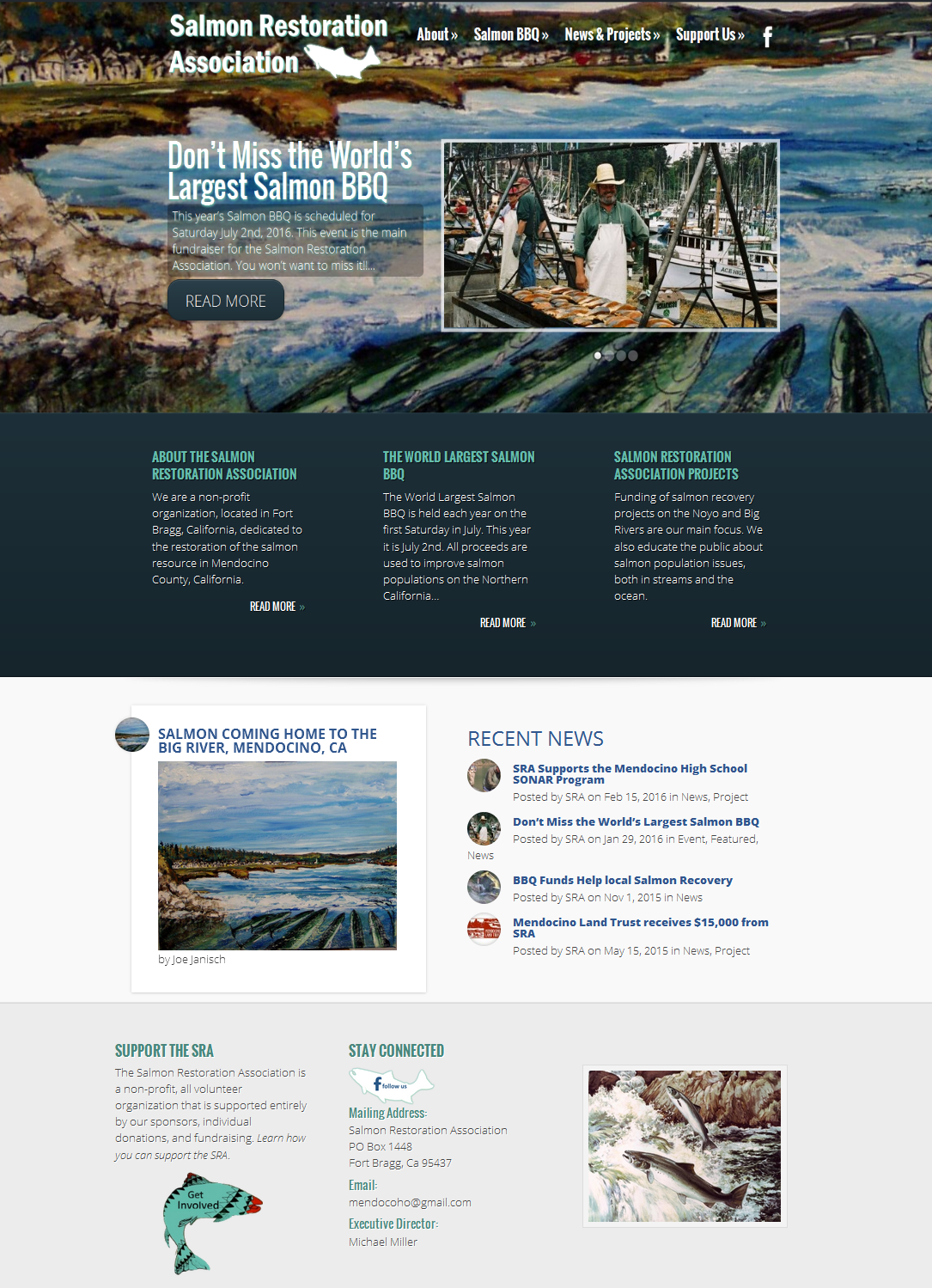 Salmon Restoration Association (SRA), a non-profit organization out of Fort Bragg, CA, had a "build-it-yourself website" that was no longer able to meet their needs. They were not able to easily add new content nor update the look of their site. They were referred to Mosaik Web to help them build a WordPress website. The goals of the project were to have an easy to navigate site of professional quality, to be able to accept online donations and purchase tickets to events, and to engage and attract new supporters.
This was a fun project, the main background image consists of artwork by one of the SRA board members. Their new WordPress site is mobile-friendly and is organized to easily add new content and post events. They can now sell tickets to the "Worlds Largest Salmon BBQ" online and accept online donations.
Below is a shot of their website before our redesign. Check out more "Before & After" Examples.