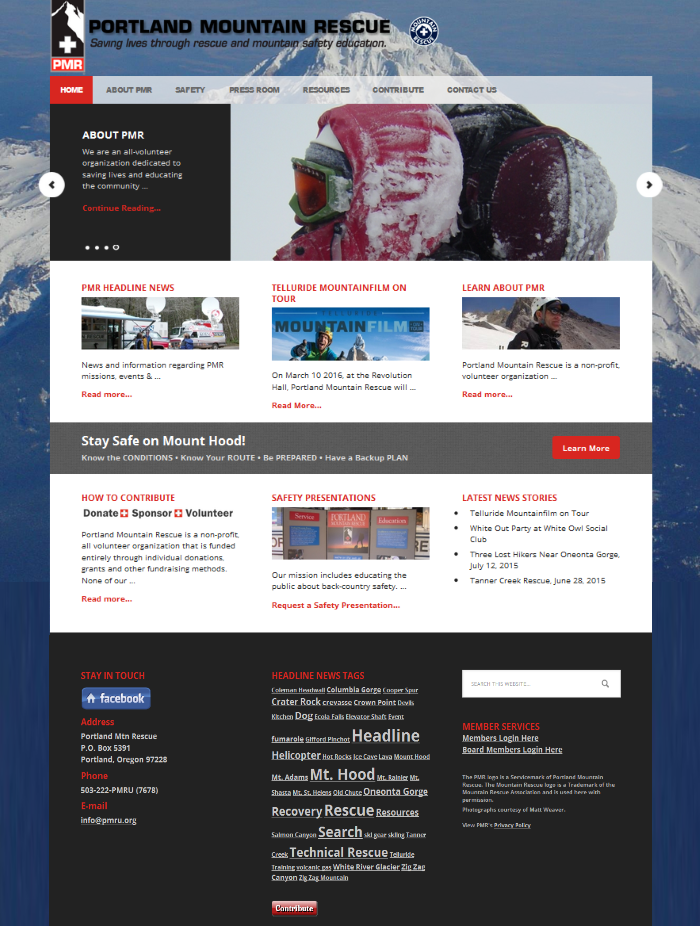 I had been the volunteer webmaster for Portland Mountain Rescue (PMR) for over 7 years, so knew how challenging their website was to maintain, and how dated the site had become, primarily because it was originally built for the days of small monitors. I was pleased to be able to take on a website redesign for the organization.
Their new WordPress site is mobile-friendly, and includes many built-in Search Engine Optimizations (SEO). And another big win for PMR is that now members can update site content on their own without requesting help from a webmaster. It is much easier to keep the site current and post headline news stories in a timely manner. For this project we implemented and customized the Genesis Executive Pro theme (by Studio Press).
Below is a shot of their website before our redesign. Check out more "Before & After" Examples.