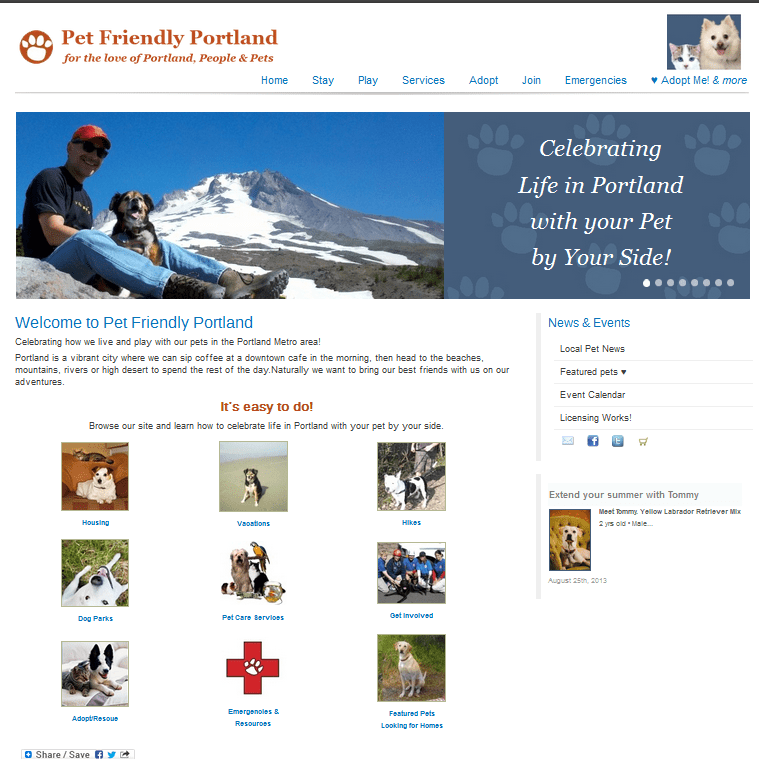 We all know the saying…"When life gives you lemons – make lemonade!". Sometimes that is easier said than done. For me, starting with an optimistic viewpoint is helpful.
During the recession my husband and I both lost our jobs. Yikes!! So did find several ways to make lemonade during that time, and one included developing the website Pet Friendly PDX. I gave myself a job! It was a way to keep myself technically challenged, to have something productive to do related to my career, and to give back to the community. The website was developed as an offering to anyone who loves or has animals and to the organizations that support them.
Life is pretty much back to normal these days, and I still maintain the website because it serves as a benefit to those in the community with pets and helps promote the organizations that support animals.
Check it out sometime especially if you have pets at home…