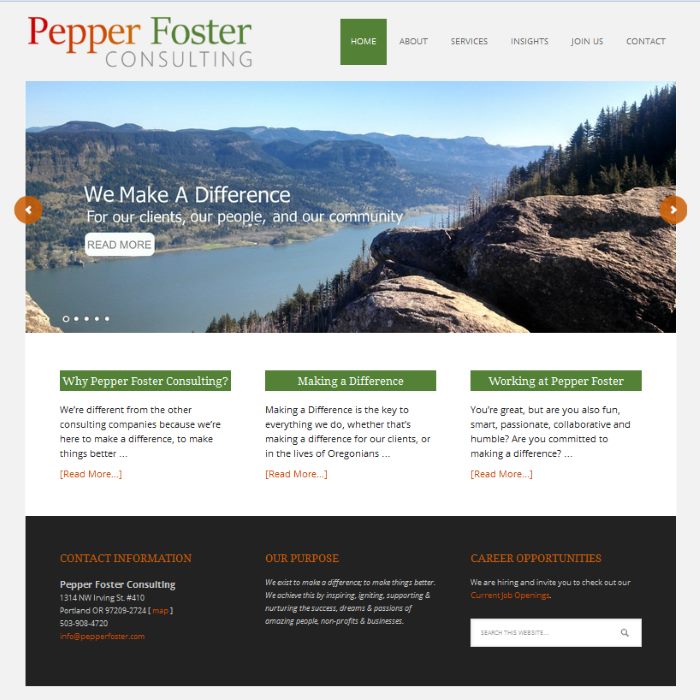 Damian Smith launched his new consulting business, Pepper Foster Consulting, on January 2, 2015. He hired Mosaik Web to design and develop his website in WordPress so that he could add new job postings, news articles and blog posts. Only 2 weeks out, he is already off and running with his added content.
This site included photos taken by Mosaik Web which means that it won't look like any other site using stock photos.
If you are looking for work at an exciting new place, check out his site. We wish Damian every success with the new business!