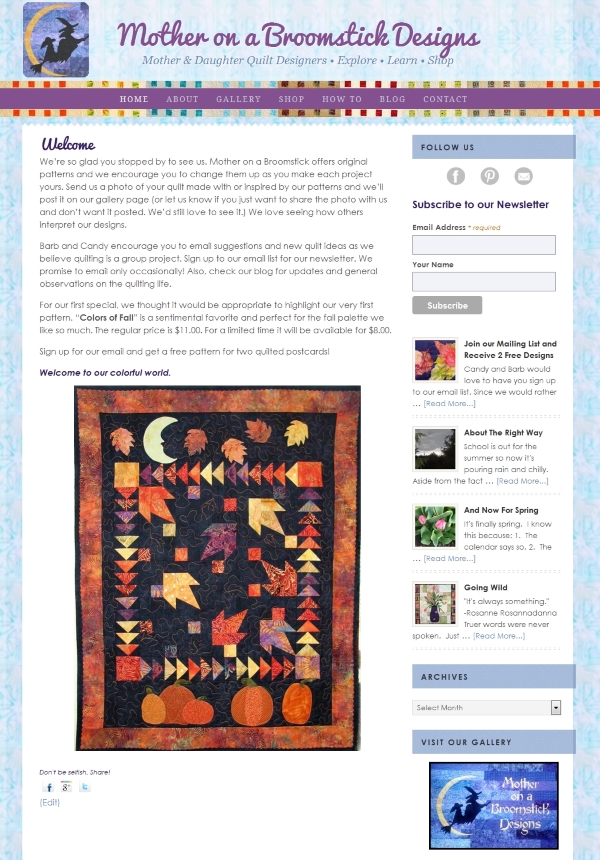 Candy and her daughter Barb of Mother On Broomstick Design have a passion for quilting. And they approached Mosaik Web because they wanted to be able to share their passion in a blog as well as sell their quilting design pattern.
This was particularly fun to design. Notice the trim around the menu bar? That was pulled from the squares of an image of one of their quilts (you can see the quilt HERE). And the background texture was also pulled from one of their quilt images (see image HERE). These small touches really made their site personal and unique, and they are both pleased with it.
We know their audience is enjoying their blog posts and hope that their shop is off to a great start.