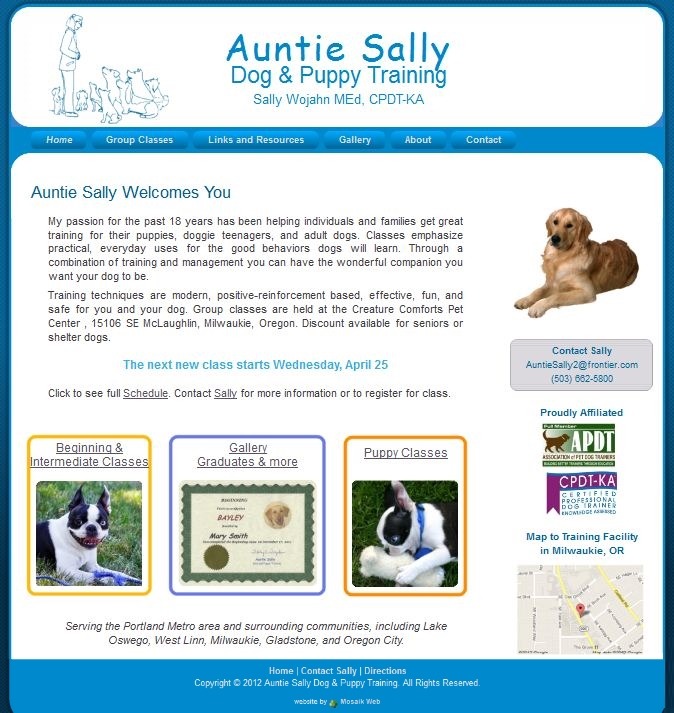 I was very excited because "Auntie Sally" came to me with two requests. First: "Please help refresh the look of my website to be more professional looking". Second: "No one can find me on the Internet, can you help?".
I said "Yes!" to both! And was so excited because truly you could not find her using the typical "dog trainer milwaukie oregon" searches and I knew that my services would be a big benefit to her business.
Happily, only a short time after launching her new website, she can be found near the top of Page #1 on Google! Plus watching her Analytic reports I could see that the percentage of hits from search engines jumped from less 20% to more than 45% in the same short period.
Sally's new website was developed as a WordPress site so she can easily update her Training Calendar and add photos to her gallery. We had a brief training session and I provided a User Manual, and she was off and running.
As for the revised look… See for yourself. Below is a "Before: screen shot. Check out more "Before & After" Examples.