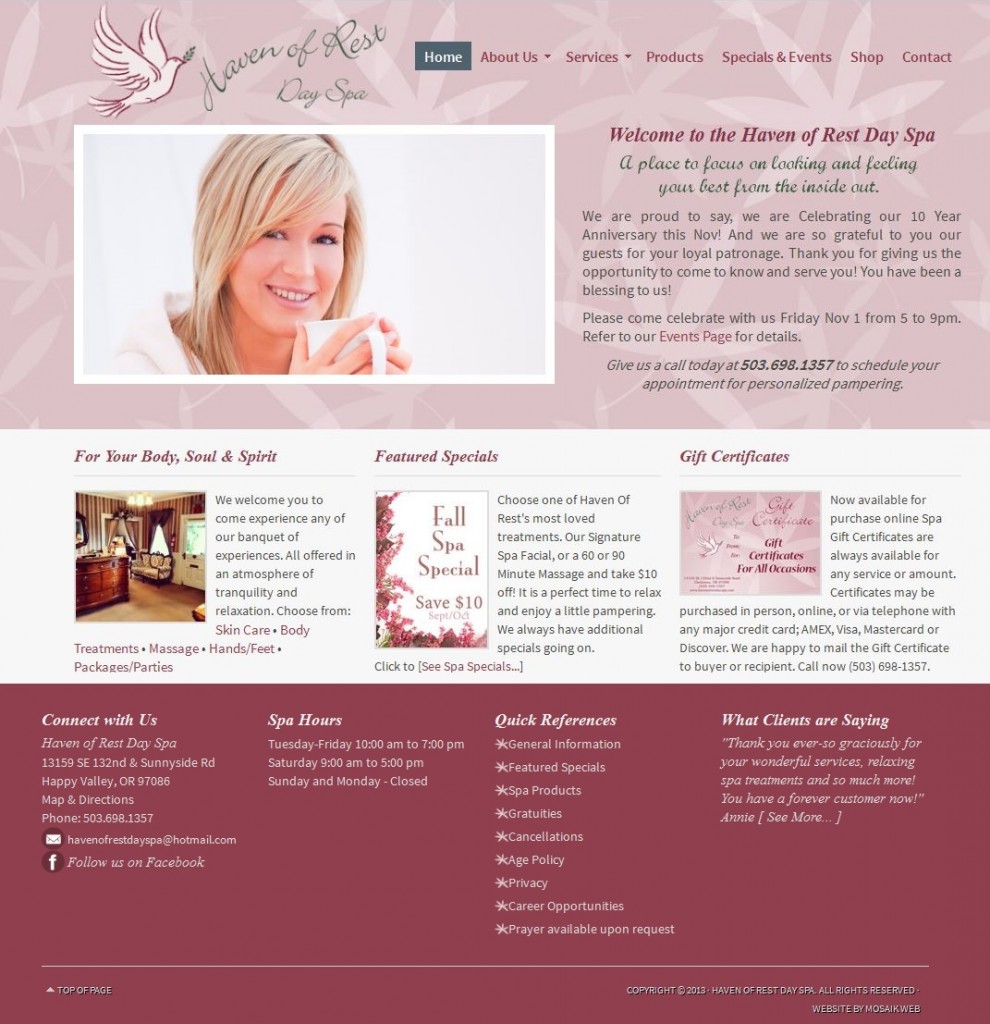 Our late October launch of the new website for Haven of Rest Day Spa was timed to celebrate their 10 year anniversary. They had a website already that was 10 years old. The colors, images and content on their existing site were very good and carried forward well to their new website. Doing so helped maintain the brand that clients were already familiar with.
We also moved their Domain and Hosting accounts to Bluehost because the existing accounts were owned by the previous developer. Mosaik Web encourages clients to have full ownership of these accounts so they are not dependent on someone who may or may not be in business and available to help them down the road. Luckily their developer was very cooperative and supportive when we moved accounts. And we were pleased to be able to make the transition with absolutely no down time involved for the client.
See their old website below. We kept their brand in tact, but made the site easier to navigate, modernized it, and the WordPress platform allows for Debbie to easily keep her spa specials up to date. Check out more "Before & After" Examples.