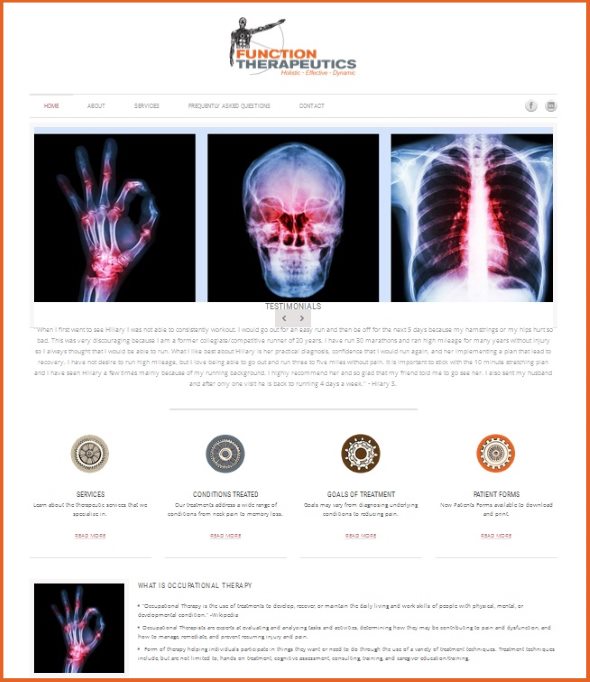 The website for Hillary Kibgis, Functional Therapeutics was a collaborative effort with Suzanne of fostermedia studios.
Suzanne was hired to design a new website for Hillary, an occupational therapist. Suzanne developed the graphics and defined the look for the new website and opted to use a commercial WordPress template as a starting point. From there, Mosaik Web implemented Suzanne's design and vision as a WordPress based website.
This site is easy to navigate and provides links to relevant resources as well as having a useful Frequently Asked Questions page. The new website will help Hillary attract new clients and offer a clear overview of her services.