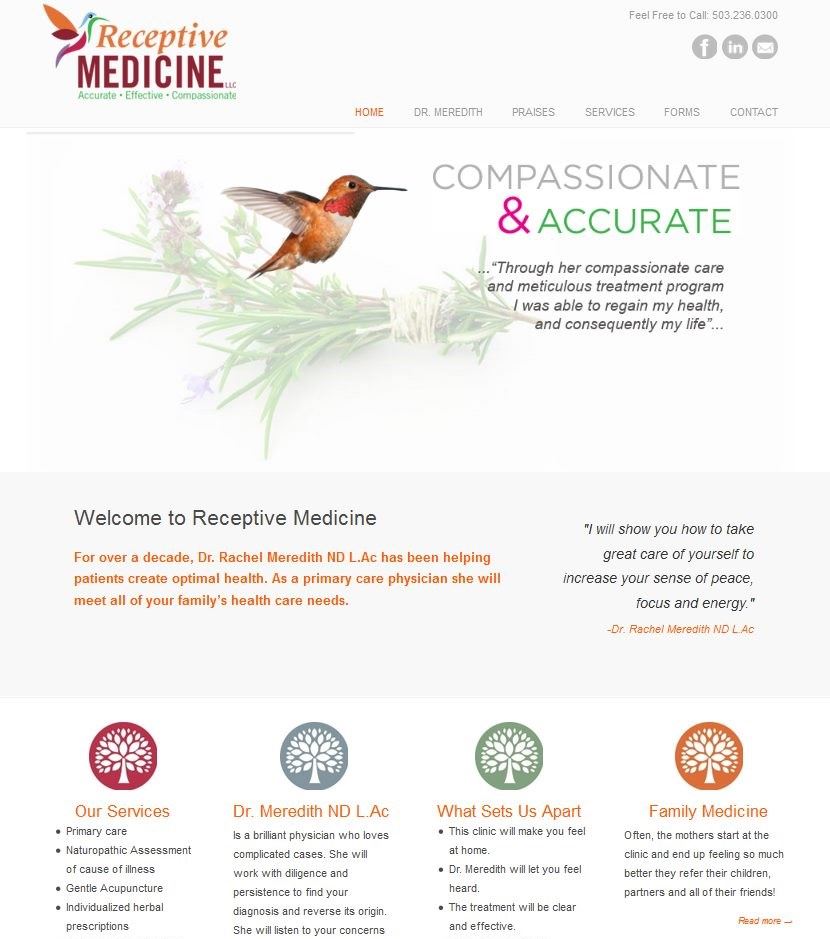 The website for Dr. Meredith of Receptive Medicine was a collaborative effort with Suzanne of fostermedia studios.
Suzanne was hired to redesign their old site (see below). She developed the graphics and defined the look for the new website and opted to use a commercial WordPress template as a starting point. Mosaik Web implemented Suzanne's design and vision as a WordPress based website.
This upgraded website does a beautiful job of capturing the breadth and the spirit of Dr. Meredith's practice. And since it was developed as a WordPress site she will be able to maintain it on her own. So changes to office hours, new scheduling practices and such will be easy for her post to her site.
Below is a screen shot of her old site, click to see a larger view: