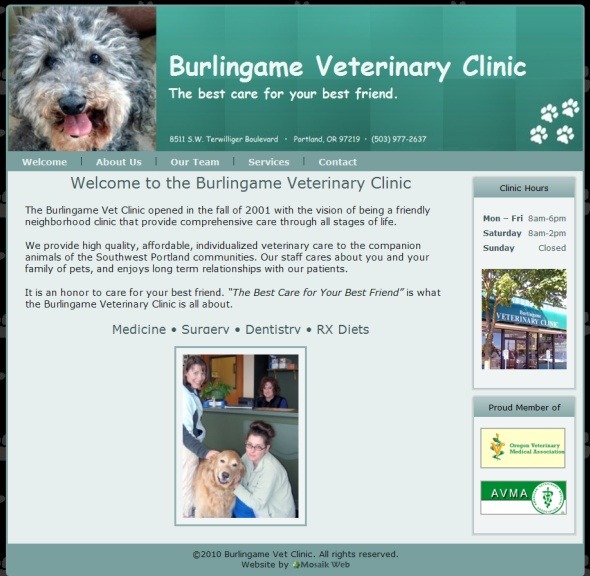 The Burligname Vet Clinic hired Mosaik Web to create BurlingameVet.com as a site that reflects their image as a friendly neighborhood clinic. To do so we featured their beloved Curly on the site banner and included clinic photos showing their neighborhood setting as well as photos with actual clients.
This is a WordPress-based site which allows BVC to change content & photos at any time on their own.
UPDATE April 2015 Burlingame Vet has changed ownership and in doing so revamped their website. So it no longer looks as you see in this post.