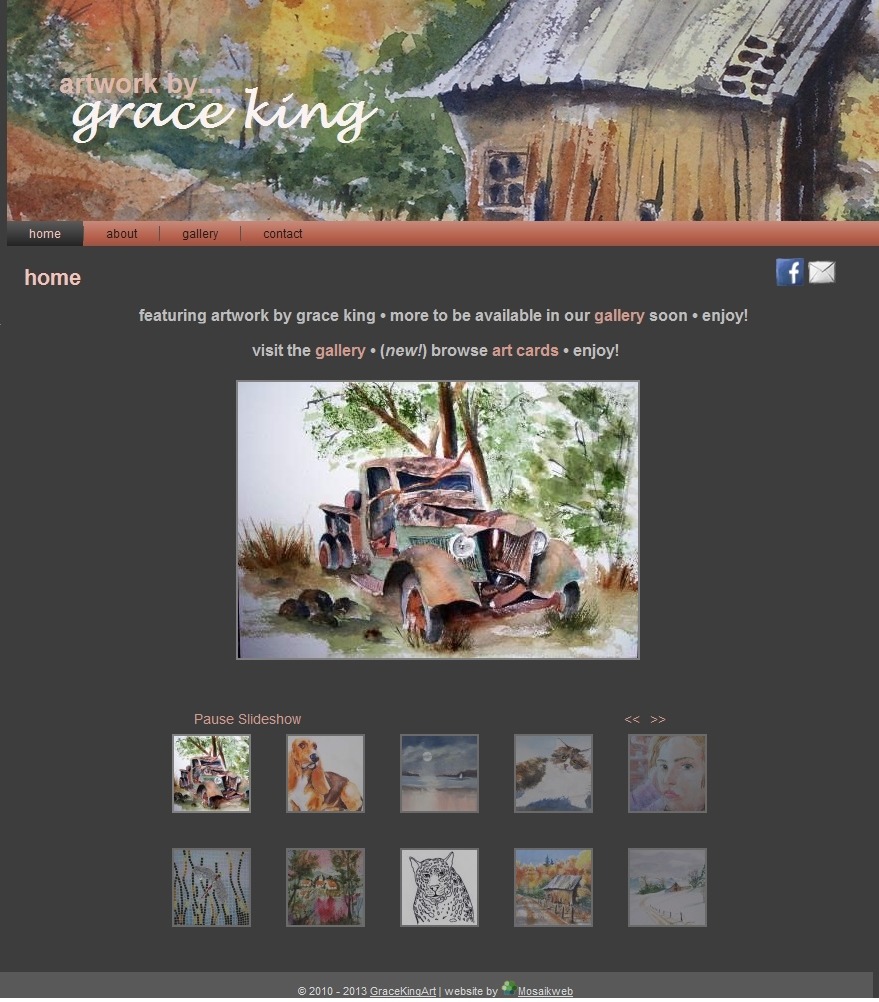 Grace was about to publish a coloring book as a fundraiser for Noah's Ark Animal Sanctuary which she recognized was also an opportunity to advertise her artwork.
We created a website for for Grace, GraceKingArt.com, featuring her artwork and included the URL on the published book.
This is a WordPress-based site that will allow her to update her gallery and content at any time. Since the initial launch of this site in 2010, we have now added functionality so that Grace is able to sell her adorable Art Cards by Grace King for sale on the site.