Well searching the Internet, it is easy to see that I am not the first person with a client on GoDaddy to experience the following problem…
The Problem
A message is submitted using Contact Form 7, the verification "Your message has been sent" in the green box is displayed.

But the message is never received, nor is it found in any SPAM or Trash or Junk folder.
Temporary Solutions
So we added additional email addresses to the "Mail To" field and learned that yes the message was sent. It was received by everyone that was not on GoDaddy.
We pursued numerous solutions that we had found online and nothing worked. At least in the meantime other people were receiving the messages, plus we installed Contact Form DB to capture all data in the database.
Somewhere along the line my client mentioned that the email was setup using GoDaddy WorkSpace rather than setting it up through the domain using their CPanel.
Hmmmm….well that gave us something else to pursue. And, we solved the problem!!
The issue was that the using WorkSpace email means the default MX records for the domain need to be changed, and the mail is not handled by the local server, rather it is handled by a remote server.
The Solution
Our problem was specific to the client using GoDaddy's WorkSpace email which is different than email setup using CPanel. Following these instructions (found here: www.godaddy.com/help/setting-up-your-workspace-email) solved our problem immediately! The instructions are reduced & modified slightly, and pasted because there is a risk that the URL will change in the future.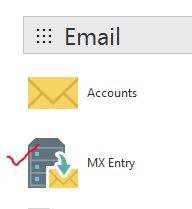 From your Godaddy account open your Cpanel for the domain you are working with (Control Panel)
In the EMail section, click MX Entry.
Click Remote Mail Exchanger, and then click Change.
In the MX Records area, delete the existing entry for your Domain.

Click "Add New Record" for the 1st MX record:

Priority field: 0.
Destination field: smtp.secureserver.net.

Click "Add New Record" for the 2nd MX record:

Priority field: 10.
Destination field: mailstore1.secureserver.net.

View the new MX records at the bottom of the page to make sure they are correct. It can take up to 48 hours for your changes to propagate through the Internet.